The B2B SaaS organizations looking for immeasurable growth need to focus on some things that are mostly overlooked by companies.
Although it is not easy to grow your business on a grand scale at a very quick pace, patience and the right tactics can create wonders.
Now, the tactics discussed below are some of the most wonderful and easy to implement tactics.
Those who want to make it big, need to implement these strategies to create a strong base for their organization and to accelerate the growth process.
Using Software-as-a-Service and Website-as-a-Service are two of the many famous concepts that every organization implements.
But, there are countless other tactics too for proper management of the day-to-day functioning of the organization.
Companies are often getting dissolved in the regular concepts that are used by every other company. This isn't how growth can be achieved.
So, when it comes to our 'growth hacks', they are actually necessary steps that you need to prepare yourself for and implement with full effect.
One needs to figure out what kind of tactic is viable for their product and their organization before implementing these tactics.
In the B2B SaaS marketing system, the sales cycle is short and customer-relationships last for long.
Hence, proper care needs to be given to the strategies that one uses to further one business growth.
"I know most people are looking for our "one top tip" or the magical "hack" that got us, customers, there really isn't any one thing. We grew email by email, Skype by Skype, webinar by webinar, and looking back I can't distill it down to any one thing.

— Des Traynor, Co-founder Intercom, link"
These tactics have been in the marketing process of successful companies for very long and now, it's your time to take the mantle and shine.
But, you need to be careful about the way these strategies will implement your product. You need to be sure that they don't backfire.
Note: According to revenue, Microsoft holds 18% of the SaaS market share, making it the largest provider of SaaS services across the world. The second place goes to Salesforce with 11.5%, and Adobe comes in third with 6.7%.
Check out the 3 tactics that we consider are the ones for your growth.
3 Growth Tips With The Help Of B2B SaaS Marketing:
So let us have a look at the best tactics with the help of which you can increase your reach and of course, stay in the game for long.
Increase Searchability To Defeat B2B SaaS Competitors:
Competitors are your motivation for success.
You cannot be at the top or in a very favorable position if you come after your competitors.
This is why you need to follow the correct sequences and steps for an increase in stability.
Now, the thing is that your product should be in such a position that it easily is able to put the competitors in shades and it should provide beneficial services that its competitor doens't.
It is necessary that you stand out from your competition.
In this way, those who understand the beneficial factors of your product will unknowingly advertise your product and of course will be a part of the consumer base.
This can be done in an easy way by targeting the keywords that your competitor's brand represents.
In order to implement this idea, you will need to take the help of Google AdSense.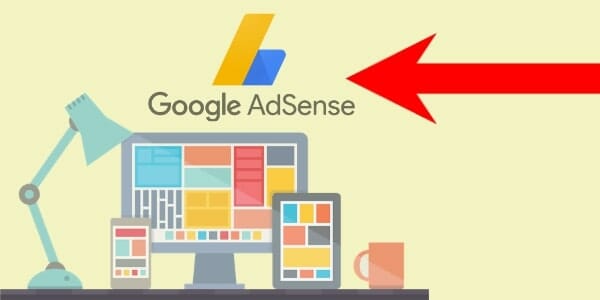 Reviews Should Be Fully Optimized:
Though it is quite obvious, it feels so obvious that it mostly remains unnoticed. Yes, that's true.
It is imperative that your organization and product both, have a positive review on an overall basis.
You need to maintain an optimized review on the G2, Capterra, and similar platforms.
Optimization can be done by specifying the working of your product, the categories in which the product can be helpful, creating demo videos for proper reach, and also, add high-quality images.
Thereafter, you need to have a plan that is ongoing and already in place so that you can collect reviews from the people who have used your services.
You have to check those directories where your direct audience is routinely present and this is how you will be able to get the best reviews.
Now, what is the tricky part here are the negative reviews. You need to tackle them in such a way that it doesn't impact your overall growth or reputation among the customers.
So, search for tactful and persuasive ways that can help you in showing that you research on customer feedback and that you take care of the customers by providing elegant solutions to their problems.
Increased Visibility In Search Engine Pages:
This is another great and probably the most important factor in your growth.
The thing is that when you start this journey, you need to build a website that showcases your product and the features it provides.
Now, you need to target the keywords in your specific genre and implement them to perfection.
This means that using the concept of Search Engine Optimization, you need to build the best website that can help you generate leads in millions.
It is not a day's task but, might take months, or even years. But, if perfected, this can make your company fortunes.
Another factor here is the schema markup.
It is a code which when placed on the website, help's a search engine's web crawlers understand what the website is all about.
Yes, the better the search engine understands your motives, the more it will give you precedence on the searches.
This is what you should seek. It is imperative that you understand and implement the schema before it's too late.
There are many kinds of them and so, you should gather more knowledge about them.
Here's What The Experts Say:
The experts at Marketerneeds.com have studied the B2B SaaS space for a long.
They have generated a long list of bits of advice that are imperative for you to understand fully the Indian B2B SaaS space.
The three points, if kept in mind can keep your head up held high. There are many more points too but, not everything is covered here.
So, it has been that when the above three steps are bundled together, they provide a great and successful marketing journey. JOIN US for marketing tips and growth hacks. Acing in the B2B SaaS space is a long journey and surely you will need help. We are here for all you needs. For more information, hope to see you here.