Instagram and Facebook 'stories' technology is quite engaging, isn't it? The thing is that they contain easy to adapt and grasp data which is in the form of sound text videos or even images. But, here's more about the new Google's Web Stories.
This is where Google's AMP technology comes in. AMP stands for Accelerated Mobile Pages is one of those open-source frameworks which was initially created by Google but the framework was implemented by AMP, an open-source project as competition to the existing Apple news for Facebook's instant articles. 
"To help jumpstart the Web Stories ecosystem, we worked with a diverse group of publishers and creation tools in the US, India, and Brazil this year to collaborate on the product and build out its features," said Google.
Google's Rebranding Of AMP :
Google has announced that this AMP technology which it supports and which was released over 2 years ago, is being rebranded into a new format which will be called stories for the web or web stories. 
The story format will be powered by AMP open-source project which will be made available to all the existing Publishers. For now, it is mainly focused on publishers.
"In India, Web Stories will be available in English and Hindi. We intend to expand to more languages, countries, and Google surfaces," Google said.
The traditional Google index for the desktop will replace this mobile-first index and will be responsible for the display of the most appropriate results for the user's query.
These results will be based on the system of the device which is initiating the search.
The current transition of Google from the HTML files existing to the creation of mobile-first and mobile-friendly copies of the said HTML pages is what is web stories is all about.
How AMP Or Web Stories Changes The Mobile Browsing Landscape :
But the big question is why will any publisher go for AMP or web stories. This is counted by the following existing reasons :
In Google desktop and also mobile indexes one of the major ranking factors is actually web page speed and this is where this new format can be helpful.

The thing is that even a second's delay could decrease the overall convergence by approximately 7%.

Also, it is a rumor that another ranking factor for Google's mobile-first index is actually AMP or web stories.
Google has developed this format in order to counter the existing stories platform on Facebook or Instagram and also other social media applications. The major benefit of using this would be that web creators and publishers will now be able to "tell a story directly to the users for the entire web." 
Although they might be not noticeable, they are integrated and scattered throughout the web. 
In general, when we talk about a Web story it refers to a format that is similar to the story which we see on Instagram or Facebook, or any other social media platform as it consists of similar data. 
There is a provision for the user to click in order to move to the next screen. 
"When you tap on a Story on the shelf, you enter an experience that's full-screen and immersive. Tap to move forward to the next page, or swipe to an entirely different Story in the carousel," Google said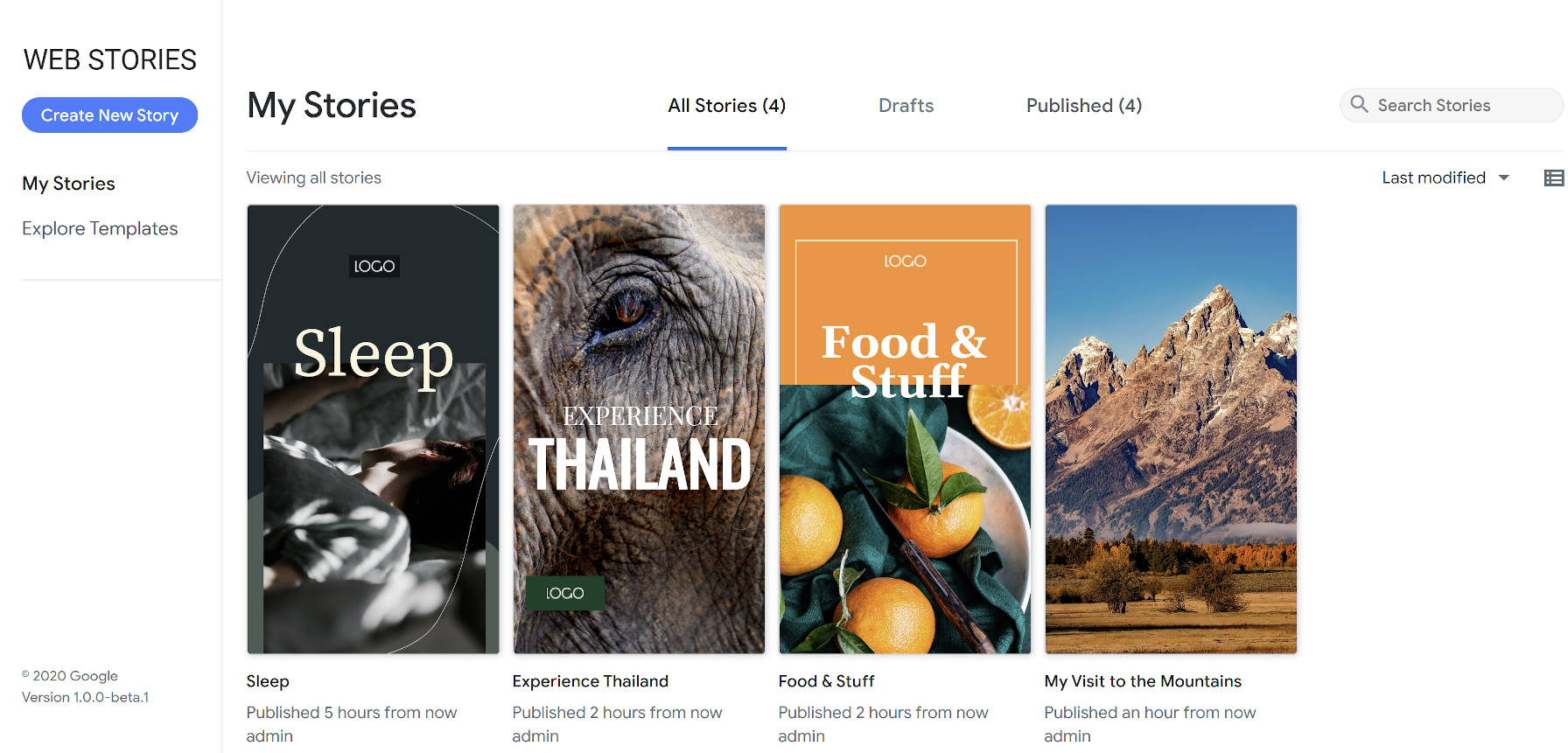 Some beneficial features of a web story are:
That there is no need for any application but the data that is contained can be easily viewed from the rivers mobile website.

Another great benefit is that any user or publisher can embed any kind of web story on his or her website with the involvement of subtle HTML iframe which can be found on Google.  

One more thing that you should know is that the implementation of any web story will easily provide visibility. This means that these stories will be easily discoverable in Google searches made by any user.
This is great because being discoverable on any Google search will make a huge difference for the publisher.
Features Of Web Stories Supported By AMP :
It's a URL :
They differentiate web stories on a huge scale. The usual stories we see on Instagram Facebook or social media apps are limited but it is where Google web stories make a big difference. 
The catch is that it's a URL this means that it can be shared by mail embedded on a website and is a web page. This means that it can be shared anywhere in an online medium.
On conducting a Google Search, web stories will be displayed as well :
This means that whenever a person is searching for any query or any material on Google web stories will have a dedicated section on them which will be termed as Top Stories.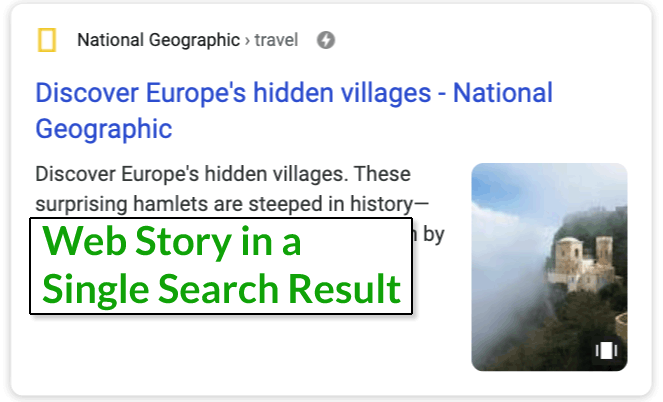 Full Screen and Easily Viewable From Desktop :
Any user wants to consume any kind of content in an efficient and quality manner. This is where Google's web stories will make a significant change. 
These stories will be viewable from any system or desktop which a person has in a full-screen view. 
This is not possible with most of the available stories on Instagram or some other social media platform.
Great Benefit Of Linking :
High discoverability will be followed by the use of Google's Web Stories. 
With the implementation of the 'bookend feature', the story can be linked to another story thereby increasing its discoverability.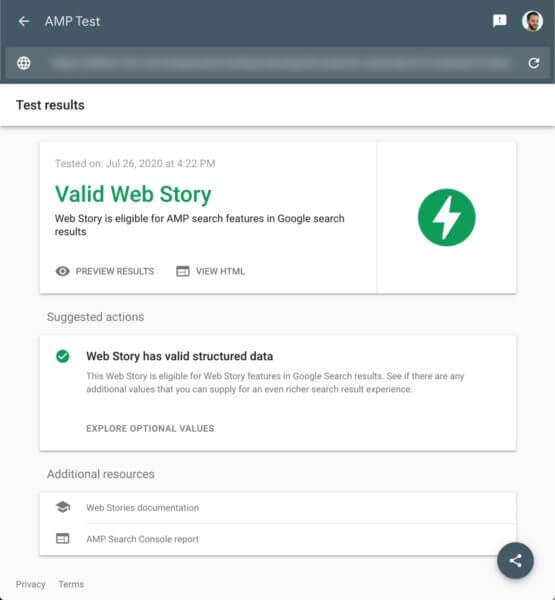 Embedding of Videos, Gifs, Text, or Any Sound :
This is where the user's creativity comes in. 
These videos support videos, text, GIFs, and hence, the more creative and engaging the user makes it, the better the discoverability and share statistics.
"Go wild and embed the perfect animated GIF into your story, just one click away courtesy of Tenor. And as an added bonus, we use high-performance video instead of the GIF format behind the scenes to make sure stories load quickly," officials at Google said.
Well, MarketerNeeds Says That It's Brilliant For Marketing :
For a business owner, marketing is everything. It is clearly a great tactic in one's pocket to ensure the spread of brand value and discoverability. 
Google's Web Story can greatly improve the pace with which the business stats are increasing. It is not a feature but, a tool.
The thing is that the more a publisher creates interesting and creative stories, the more the audience will see them. Higher discoverability means more customers. 
Let us consider that a person has an apple business. 
If the owner is able to engage the viewers by creating a fun clip or any other such web story, he or she can easily attract people to buy the apples he or she has. This is simply a brilliant tactic for any marketer who understands the value this feature can bring to his product. 
This is why Google has been around for decades, and it's the simple genius of the platform to roll out this feature.
Well, the competition out there is cut-throat, and with each moment you lose following the wrong advice, you lose both potential and money. Under such a circumstance, MarketerNeeds will surely give you the right kind of advice for 2021 that will give your business the right direction that it needs. We will be there for you and with one call a week, you will see the improvements yourself!

JOIN US HERE and we'll be best buddies and we promise, no spamming.