There are so many organizations formed each year but, not all of them succeed. There are many reasons for that and one of the reasons is the wrong way of implementing customer onboarding.
Customer onboarding is way similar to the concept of employee onboarding which is synonymous with getting new employees in your company and thereby, increasing the workforce.
Therefore, with this analogy, it can be said that the existence of the term customer onboarding means the process of conversion of visitors to your product which could be placed on a website, or any other source, turn into customers.
This is the most critical aspect of every organization and hence, it can be said that it helps the owners in ways they didn't imagine.
But, the catch is that the method used is of utmost importance.
One of the very fast-paced technologies that are increasing its presence in the market day-by-day is artificial intelligence.
Yes, AI can help in the process of customer onboarding and it is essential.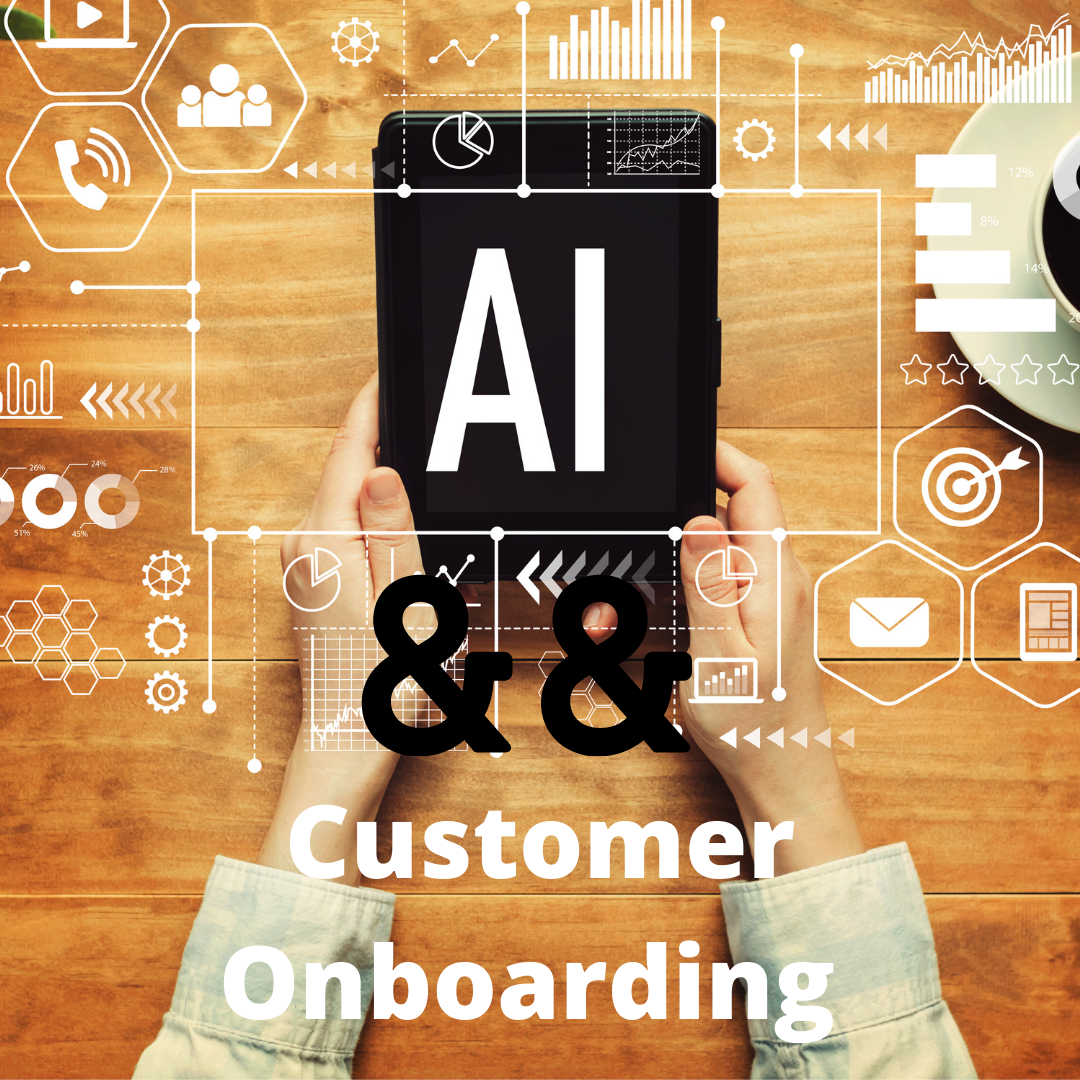 Basics of Customer Onboarding Strategies :
Considering the basics of customer onboarding activities, it can be said that there are a variety of things that we should take care of most importantly, the strategies we implement which are mainly of these 3 :
The user experience should be enhanced and improved,

The information about the product should be abundant and useful in the eyes of the customer, in short, why should the customer buy the product: this question needs to be answered.

With the increase in competition, the performance of the product should satiate the customers because of the positive views of these customers matter.
We earlier mentioned AI but, how does AI come into the process of customer onboarding. This is indeed a great thing to know learn before a product is marketed.
As Gartner stated in his prominent statement,

"In 2018, 25% of all customer interactions were automated through AI and machine learning. With 90% of companies now planning to deploy AI in 2020, this number is expected to grow to 40% by 2023."

Transformation of Customer Onboarding With the Process of AI :
Here are a few of the best ways of implementing the concept of AI in the field of customer onboarding :
Taking Visual Search as a Leverage in the Process of Customer Onboarding:
Customer onboarding is all dependent on the way your marketing is implemented to attract customers and hence, visual representation is one of the most crucial stages in marketing.
The marketing sector comes with new and viable technological advances and therefore, it becomes imperative for organizations around the world to keep up.
AI, in this case, has helped people in searching for any kind of query or product in more than one way and this is what makes AI so special.
There was a time when people were only limited to text-only searches but, not anymore.
Sources like Google Lens, Pinterest Lens, Amazon Stylenap, and Bing Visual Search are various others that have allowed their customers to search the web visually.
For example, in Google leans, if you have a text and you want to find the name of a book, it can be done by just capturing the image of the text. This is fascinating, isn't it?
Integration of Chatbot So As To Enrich User Experience :
Chatbots used to be of poor quality bak years because they were not accustomed to time and technology. They were not so enriched as they are now.
Some organizations have implemented chatbots so that users can conform to their queries and also, know more about the product. This can be done easily without much workforce.
Chatbots are growing popular and now, most of the websites can be seen integrated with chatbots.
This can be used by you too and some personalized touch can give you great customer interaction without much effort, improving customer onboarding.
Transactions with customers and support can be easily provided and hence, it can be said that there is an increased scope of selling the product.
This is because the customer will feel secure as they are not left out.
After deep research by the Global News Wire, it has been proved that as many as 49% of customers visiting the product page have impulsively purchased the product and there are increased chances that this will develop your sales figure.
For example, Acquire which is a customer engagement aid has implemented a very charismatic chatbot and thus, made its customer onboarding process efficient.
Recommendations Powered By The Intelligence Of Machine Learning:
Here comes another great method to increase the efficiency of the entire customer onboarding process.
This is done by helping out various customers who are confused about e-commerce websites.
When a purchase is being made on e-commerce websites, there is always an option that the user can use the chatbot option to interact with the product manufacturer in order to know more and other terms and conditions.
This can generate an increased engagement on your product and hence, can prove to be a very essential aspect in the customer onboarding process.
The best fact about machine learning algorithms is that they are self-evolving.
When they learn about the choices and the considerations of a single customer, they show the kind of products and search results related to that.
This is like the Instagram shop section or the Facebook shop section.
This is because they are able to learn the kind of choices the customer makes and shows the results based on this knowledge.
Many e-commerce websites also use this same method.
Marketerneeds Take On Integration of AI Customer Onboarding Process :
It is clear now that Artificial Intelligence has made everything in the field of marketing relatively easier and simple.
This is because this technology when combined with machine learning is very efficient.
Using AI and machine learning, the businessman can understand the needs of the customers and the kind of product they want.
They can even learn about the habits and the interest of their customers and improve on the basis of this knowledge.
Marketing automation is the future and AI forms an important leg of customer onboarding.
"What sets us apart as a company is that we want to deal with anyone that owns our product, regardless of where you bought it. If you have an issue with a Santa Cruz Bike and come to us with your issue, we'll help you resolve your issue."

Kyle Harder
AI brings this trust in an organization between employees and the customers as well.
It is this concept that is changing the current marketing strategies and many businesses are exploring more and more, finding out the ways to exploit this technology more and more.
We, at Marketerneeds.com, seek to advise you on the latest trends and improvements in the marketing world. We cover various concepts related to the marketing world and this is where our experts prove to be very efficient. We can help you build the business you want to develop.

JOIN US so as to increase your chances and adopt and implement more diverse and new marketing strategies that have the capability to change the entire landscape.