Everyone uses apps for communication facilities and this is where after the horrific events of 2020, messenger-based sales have gained value.
Messenger-Based Sales are those which are done with the help of your favorite messenger application.
These applications include Facebook Messenger, Instagram, WhatsApp, and other similar applications.
Now, it is a fact that these messenger apps have become an inseparable part of humanity.
No individual wants to leave their smartphone alone and unlocked in the hands of a stranger.
This is why experts have marketerneeds have derived a conclusion and it is imperative that everyone sees it.
Now, it is a pretty genuine thought that a business can also be a part of a person's day-to-day conversation on these messaging applications.
While it is never easy to implement any such thought, it is quite a fact that messenger apps can be used to drive sales and therefore, it is imperative that every businessman recognizes this fact.
So, in this article, we will be mentioning 5 reasons why messenger-based sales can prove to be the future of the marketing industry.
It can be said that the inclusion of messenger apps in the task of driving sales is an act of personalization of businesses.
Email, instant messaging, and cell phones give us fabulous communication ability, but because we live and work in our own little worlds, that communication is totally disorganized- Marilyn vos Savant
Now, the main benefit of messenger-based sales is that the business owners can keep a record of their customer's need and their sales need at the same time.
Thus, if implemented like a smooth-oiled machine, this concept has great a great future ahead of 2020.
Why The Future Is Bright For Messenger-Based Sales?
Well, for any reader thinking about the reasons why this kind of argument is necessary, we have listed below several reasons as to why.
Covid-19 has changed the entire concept of marketing in ways that no one had imagined.
Now, people are more likely to be in the comfort of their homes and work rather than coming to the office and working.
So, while most of their work will of course be carried out via mobile phones and laptops, it is imperative that one must understand how messenger-based applications come into the picture.
There Are Countless Users Of Messengers :
If we count the basic applications that a person has on his or her phone, messenger and social media applications climb up to the highest priority.
This is why it is a general fact that people will choose the services that come right on their doorstep rather than those services wherein they have to travel.
People have got accustomed to various mobile applications.
If one walks down the street, he can easily see countless people engaging in the screens of their smartphones.
According to messengerpeople, in 2018, out of the top 10 apps worldwide, 4 are messaging apps, with WhatsApp in the lead with more than 83 million downloads. In total, that's more than 2.5 billion people chatting every day. By 2021, it is forecasted that 32% of the global population will chat via messengers, reports Digital Strategy Consulting.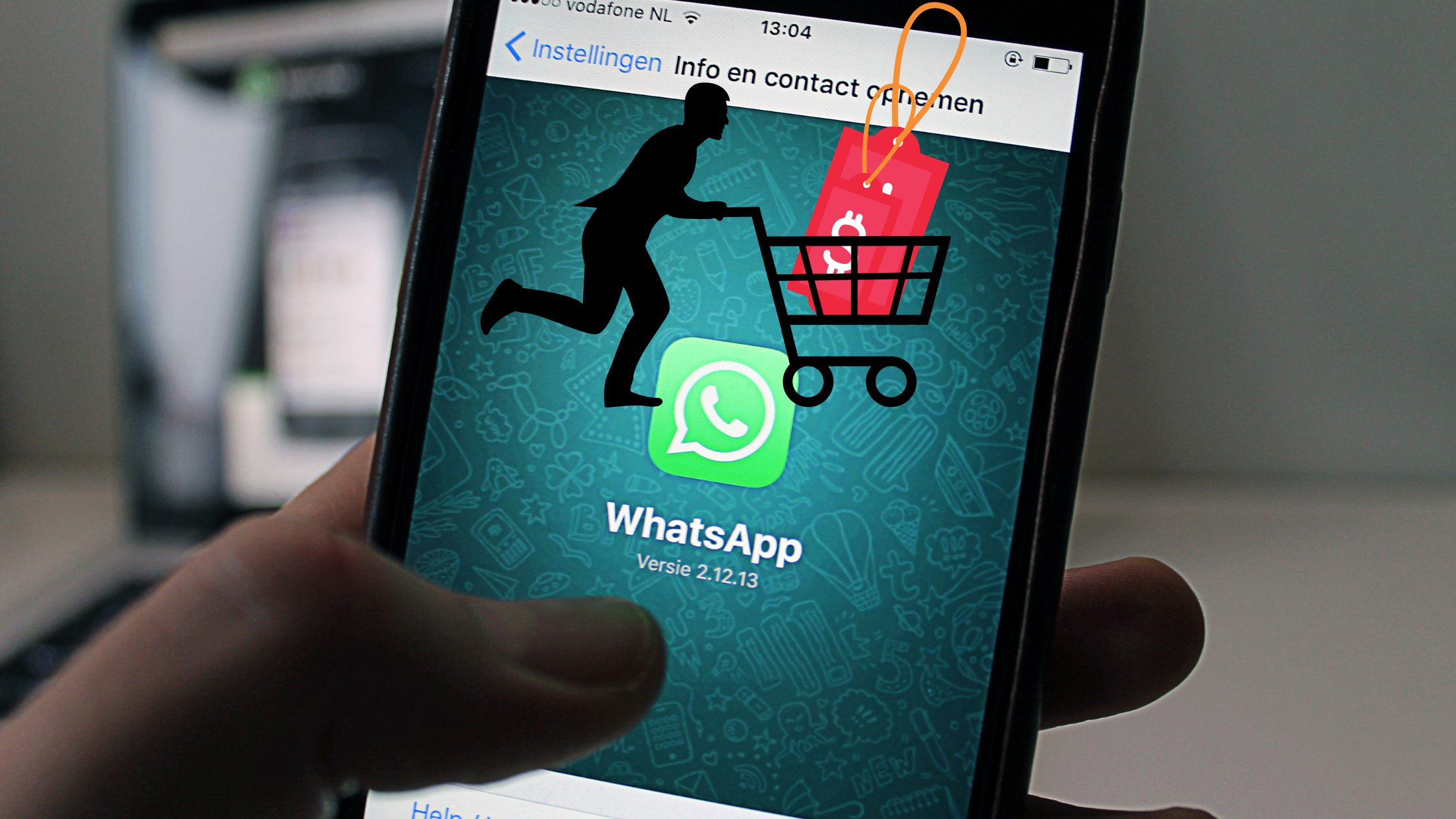 Such Applications Are Quite Easy To Use :
The thing is that after the introduction of these applications in mainstream content consumption, people have gotten addicted to them.
They are very user-friendly with almost zero complexities.
So, when it boils down to the relative ease of usage, it can be said that such applications are very easy to use.
Recently, WhatsApp has introduced a payment section in their application which means that any user can even pay people in their messaging list.
This was something no one had expected.
While it has been just flawless to use WhatsApp, it is now even useful.
In this feature also comes the concept of AI and AI-based bots. These bots are responsible for developing and driving conversations via chatting.
They have been pretty much successful in their goals too.
As a result these bots often open the people towards a new way of communication and can prove to be quite an important part of messaging-based sales.
Generate Heavy Traffic Using Messenger-Based Sales:
Messengers can be easily used to generate huge leads with minimum pressure on the owners.
With various rises and falls in the market, the issue is that the cost for generating leads has increased significantly and now, businesses are looking for new ways to generate leads.
So, here too, messengers can be used to develop a huge amount of traffic that can drive sales to a new height.
Now, if we take the example of Facebook or Instagram, you can easily create your ads there and then, if it interests them, people will land on your page.
This makes generating leads quite easy in the world of marketing and therefore, cost-effectiveness is achieved.
If there is the proper usage of automation and other relevant strategies, one can easily find their way through the thick market and hence, the possibilities become endless.
While management of leads can be a big task, with the usage of messengers, it becomes too easy.
Chatbots are present along with several automation tools to breakdown your traffic and manage them.
Therefore, when it comes to chatbots, answering questions, providing quotes, processing invoices, and preparing documents to become just a piece of cake!
If the generation of leads is quite important, so is their management.
When chatbots are integrated into your platform, you won't require the erroneous services of any kind of person.
Hence, things become interesting and the results are pretty satisfactory. It is therefore suggested that one must always try to integrate chatbots in their messengers.
The Advice That We Give :
We would like to convey the fact that it is imperative that you understand the future importance of these applications that you keep on your phone.
They can help you in ways you would have never imagined and things will be pretty great from there onwards.
The messengers can easily help you achieve great success.
At the end of the day, if you have any trouble or doubt, you can easily take the help of our experts at Marketerneeds.com. For more related guidelines, JOIN US and we will take help you achieve the success you seek and help you understand marketing a little better.